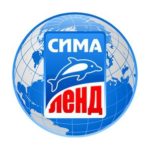 Simaland is one of the largest wholesale online consumer goods stores in Russia. The company was founded in 2000 and is involved in small wholesale sales throughout Russia and the CIS.
Why Mindbox
Simaland previously used a different email solution. They could not adapt it to meet their specific business needs. They decided to use Mindbox to automate and personalise their email. Simaland's main goal was to increase the rebuy rate and grow revenue per email (RPE).
Flexible development and optimal pricing were the deciding factors in our decision to change solution providers.
Ivan Kolesnikov, Email Marketing Department Manager at Simaland
Power of numbers
RPE growth relative to the period before Mindbox was integrated (July 2015 – April 2016 versus July 2017 – April 2017) was substantial. RPE is not just revenue from the email channel, but revenue per each email. Thanks to segmentation and personalised content, the number of emails sent out decreased and the revenue from them increased.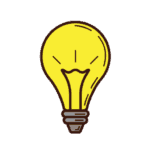 RPE (Revenue Per Email) is the revenue generated by each email
After integrating Mindbox, Simaland's RPE rose by 46%
Another important metric is the number of sales from the email channel. The same measurement period is used here: July 2015/April 2016 (before Mindbox) and July 2016/April 2017 (after Mindbox).
Key mechanics
Full trucks
When a truck departs loaded with customer goods, the cargo area has empty space left. A truck that is not fully loaded means lost profit. To solve this, we worked with Simaland to create an automated trigger-based email: we let clients know about the soonest possible delivery to their town. This means that they can make an additional order and receive their goods sooner. Simaland doesn't transport air, and clients are able to save money.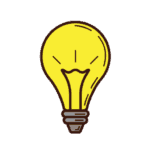 Automation can save money
If you constantly repeat some routine, manual task, you should automate it. The sooner you do so, the more money you'll save.
The company's management used to prepare all these emails by hand: hundreds of man-hours were spent on drafting emails with product recommendations for clients Bulk emails are sent by city, taking into account delivery date, cost and place. Simaland no longer wastes time on its daily mailouts. Now it is all done automatically.
Personal managers
Most of the mechanics that Simaland uses are unique and were developed by the company. Each Simaland client has their own personal manager who helps with purchasing. The managers are real people and are experts at what they do. Simaland wanted client emails to include the personal managers' name, photo and contact info.
Birthdays
It is always nicer to get an email from your personal manager, than a template email. For example, this is how it looks in emails with birthday greetings. Clients only get birthday emails from the Simaland team that they work with:
Information about the managers is also applied in narrowly specialised emails. For example, for textiles or electronics. The manager is a specialist who is well versed in their field and shares valuable information with clients, so emails always include an expert opinion.
Transaction emails
We send clients valuable information about stopped payments, documents that need to be filled out, and when a temporary manager has been assigned if the personal manager is on vacation.
Conclusion
The client gained an easy-to-use email interface.
We automated non-standard scenarios, saved time on layout and maximised content personalisation.
Email costs decreased and revenues from them increased.
Ivan Kolesnikov
Email Marketing Department
Manager at
Simaland
Simaland's feedback
In early July 2016, we fully transitioned from a major email solution to the Mindbox platform. Flexible development and optimal pricing were the deciding factors in our decision to change solution providers. In about a year of work, we have set up 31 triggers, 9 letter threads and, the most important to date, automated emails with information about the soonest delivery to customers.
УWe like that the service is not stuck in place, but is constantly evolving. And having a personal manager allows us to solve problems «here and now».
What do you like about Mindbox?
The availability of many built-in filters for segmentation;
Easy-to-use interface;
Clear tracking of key metrics via the «Reports» tab;
The ability to create new specialised mechanics to meet your needs;
Mindbox's proactive team. Not only are they working on your projects, but they also suggest new ones and offer to let you test our unique products first.
What don't you like about Mindbox and what are they doing to fix it?
Problem: the personal manager is sometimes overloaded with other projects.
Solution: you can work out a clear schedule with the personal manager – discuss a time when they will only work with you. That helps to work fruitfully, because you are able to plan everything from your side: agree with the developers, prepare questions, etc.
Problem: there have been times when the service might hang due to a large number of parallel tasks.
Solution: one call and the problem is solved quickly. All unresponsive tasks are sped up and the slowdown disappears right before your eyes.
Problem: during the integration (more than a year ago) we did not have detailed specifications.
Solution: working with Mindbox is a pleasure: development never sleeps — now there's a developer portal at developers.mindbox.cloud.
Additionally, their accounting department sends all documents on time; the manager is always available and ready to answer any questions.
We would like to thank our personal manager, Andrey Konko, who has spearheaded our projects: he pushes us ahead in the development queue and always answers any question in detail. Sometimes it seems like Andrey solves our problems faster than we do, and we have to catch up with him, for which we are particularly grateful.
Mindbox team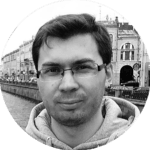 Ivan PopenkoLead Manager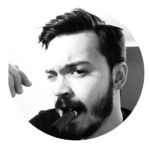 Andrey KonkoProject Manager