Sport Marathon is a massive tourist and ski shop in Moscow. The company has been working in the high-end sports equipment market for more than a decade and every Sport Marathon employee is a real expert in their field. In addition to its posh shop with its own cafe on 4 Saykin Street, where the Moscow ski bazaar used to be located, the company has its own online presence.
We really like the product's flexibility. The team is open to updating it and listen to their clients.
Sergei Levkov, Email Marketing Manager at Sport Marathon
Initially, Sport Marathon needed to centralise the data from their offline and online presences, reduce labour costs for sending their weekly mailings, segment their customers without programmers, and launch trigger-based campaigns. They gradually enabled more than 25 trigger-based scenarios with email and SMS.
The project included:
segmenting customers by interests and activities
launching trigger-based scenarios
eliminating routine by automating manual messages
setting up transactional messages via email and SMS
offering free item recommendations in emails and online
setting up a convenient subscription system
Email channel revenue share growth through March 2017:
Triggers
Sport Marathon is not just a sports clothing store, it unites fans of various sports. They regularly hold lectures and seminars for fans of outdoor sports. This is why we didn't just launch the standard trigger-based mechanics. We launched more than 25 trigger-based scenarios:
welcome sequence
subscription confirmation
transactional emails and SMS messages
monthly bonus status updates
information about reduced prices
abandoned view, category and cart (see interesting details below)
We also launched some unusual triggers:
blog digest
weekly lecture updates
lecture registration and reminders
Abandoned cart and category
Sport Marathon immediately launched the standard triggers with various tests.
Which button will customers click most often? What kind of special offer will work best? Experimentation is the only way to improve messaging impact.
For the abandoned cart sequence, we are testing (the experiment has not yet ended) which offer will have the highest conversion rate: a coupon for RUB1,000, a percentage discount or free delivery. Clients only receive a discount under certain conditions, rather than everyone at once.
Subscribe to price change notifications
If the customer is interested in a product, but doesn't like the price, they can subscribe to receive notifications about price changes. If the product they were looking at gets cheaper, we automatically send the customer an email notification.
Automatic weekly digest emails
Sport Marathon's website is full of interesting content for outdoor sports enthusiasts: helpful articles, reviews, news and other cool info. They also use their YouTube channel to broadcast seminars and talks given by various specialists. For example, a first-aid master class for climbers. To keep the store's customers updated, Sport Marathon prepares two weekly mailings: one for blog posts and the other for lectures, including a schedule.
Before Mindbox, they didn't send these mailings at all. Now lecture and blog subscribers get the latest information.The whole process is automatic, so Sport Marathon staff do not spend even a minute preparing the emails: the content is automatically populated and is sent to all subscribers.
Customer segmentation
If you spam your whole database without regard to their interests, your subscriber base will quickly burn out and clients will stop opening your emails. It's important to pay attention to customer behaviour and adjust your communication strategy. We have set up numerous different scenarios.
Our colleagues at Sport Marathon use customer segmentation for subscriptions based on activity. For example, inactive subscribers receive emails less often and only about the hottest offers, like exclusive sales.
Multi-channel subscriptions
Customers receive messages based on their subscriptions. Those who are interested in lectures received one kind of message, and blog subscribers get another. Subscriptions can also be managed in the online user dashboard:
Here's how it all looks in the Mindbox customer card:
Conclusion
We started segmenting customers by interests and launched trigger-based scenarios. We eliminated routine by automating manual messages. We set up transactional messages via email and SMS, provided free product recommendations in emails and online, and set up a convenient subscription system. The result was rapid email channel growth and convenience for customers.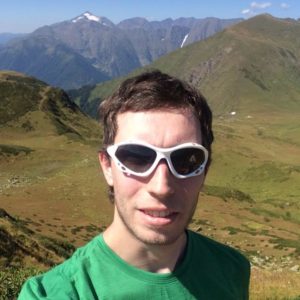 Sergei Levkov
Email Marketing Manager at
Sport Marathon
Feedback from Sport-Marafon
What we like
We really like the product's flexibility. The team is open to updating it and listen to their clients. The support staff are also wonderful. In a year, we've made significant progress in email marketing and have unified our communication channels. We'll soon start testing recommendations, which is also a very big plus. The integration is simple and intuitive, and takes place as scheduled. The system works quickly and doesn't lag. You have access to your data 99.9% of the time. You can segment your customers in real-time using any data you can find! The basic ESP mechanics have been implemented.
What could improve
The interface and filter are very confusing. The data can hard to find and have unintuitive names. Without the support team, it can be extremely difficult for the user to figure out. For some reason, SMS is not as flexible. For example, the obvious function to "send in X number of messages" has not been implemented. But they say that they're thinking of ways to make it easier for the customers.
Mindbox team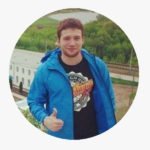 Semyon Mikanyov Lead Manager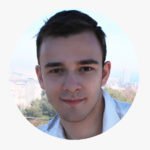 Filipp Volnov Project Manager